The two Nvida GeForce RTX Super gpus reviewed recently got listed in shops today. In Germany at least they are not properly in stock yet, but they can now be ordered in advance. Prices vary, the RTX 2070 Super ranges from 529€ to 649€, the RTX 2060 Super from 419€ to 519€. Prices in the US are similar, $499 to $629 and $369 to $469 (before taxes) respectively.
That's more expensive than the AMD alternatives released this weekend, Radeon RX 5700 and Radeon RX 5700 XT. Good for Nvidia that the Super cards are faster: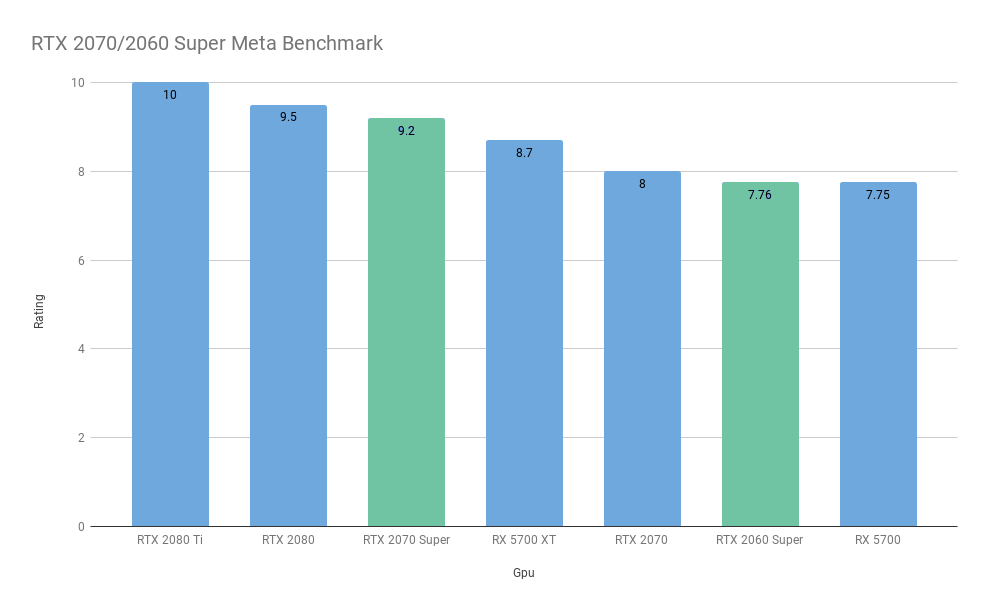 Please check this comparison page to see which games and reviews went into that rating.
The GeForce RTX 2070 Super is a bit slower than a GeForce RTX 2080, but faster than a Radeon RX 5700 XT, the RTX 2060 Super is a tiny bit faster than a Radeon RX 5700.
Current prices and availability are a convincing argument for the Radeon cards here, despite the slightly lower performance. But the comparably bad cooler on the reference model (with partner cards now announced for mid August) are less convincing, the Nvidia cards are more attractive partner cards with proper cooling.