This update brings specific pages for all hardware known to the recommender. Those component pages hold a bunch of information: The detailed specifications, links to reviews and the manufacturers product page, images and current prices. User can help build this into a complete database, by providing the links and by writing user reviews, and also help by upvoting and downvoting products and provided links.
This for example is the page for the NZXT S340 case: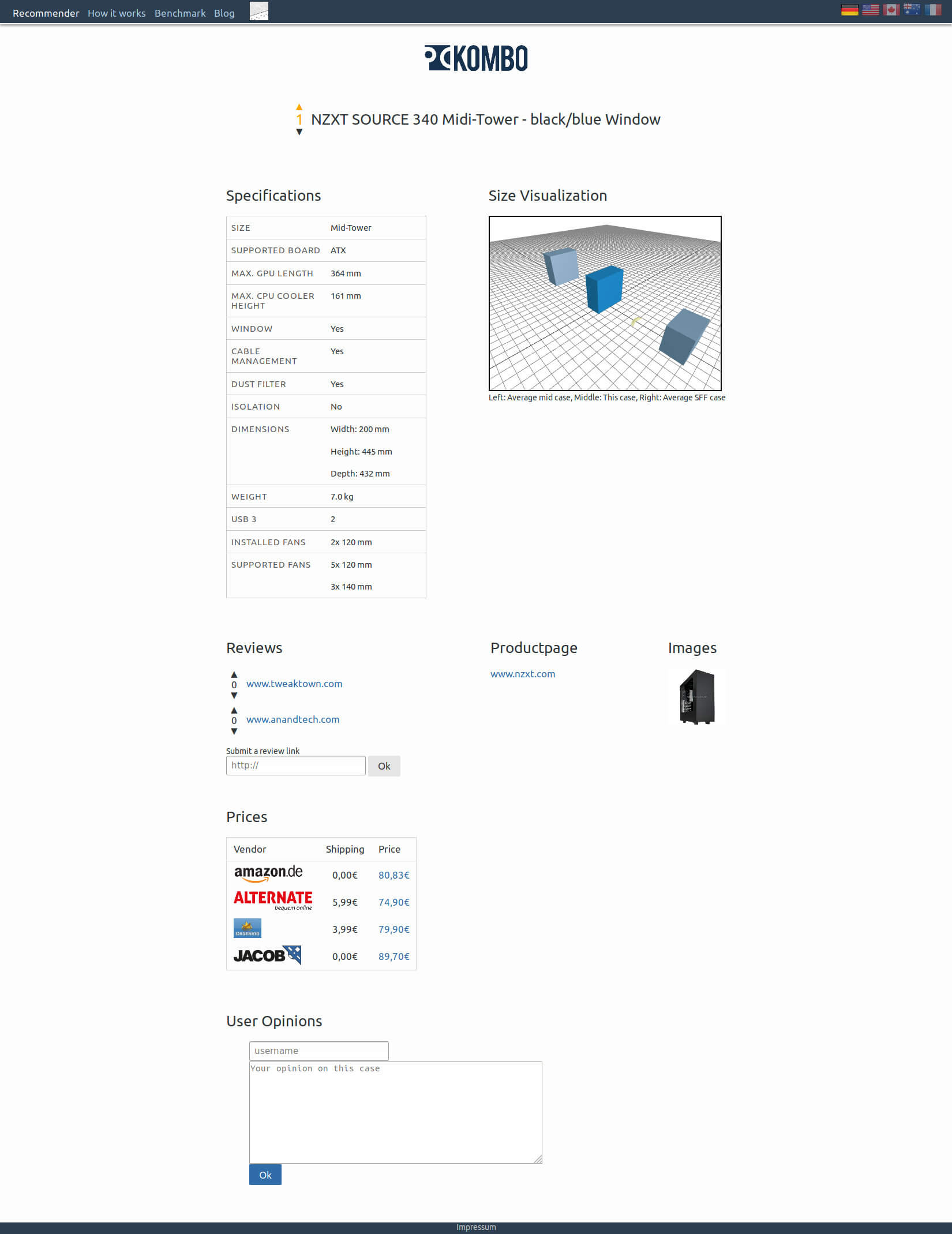 One special feature visible in that screenshot is the case size visualizer. Using WebGL, it renders the current case right next to the average mid case and the average small form factor case, as well as a banana. This gives a way better impression of the actual size of a case than just reading the values.