Almost immediately after Threadripper AMD allowed reviews for their new gpu line, Radeon RX Vega. Again there are two models: The Vega 64 and the Vega 56.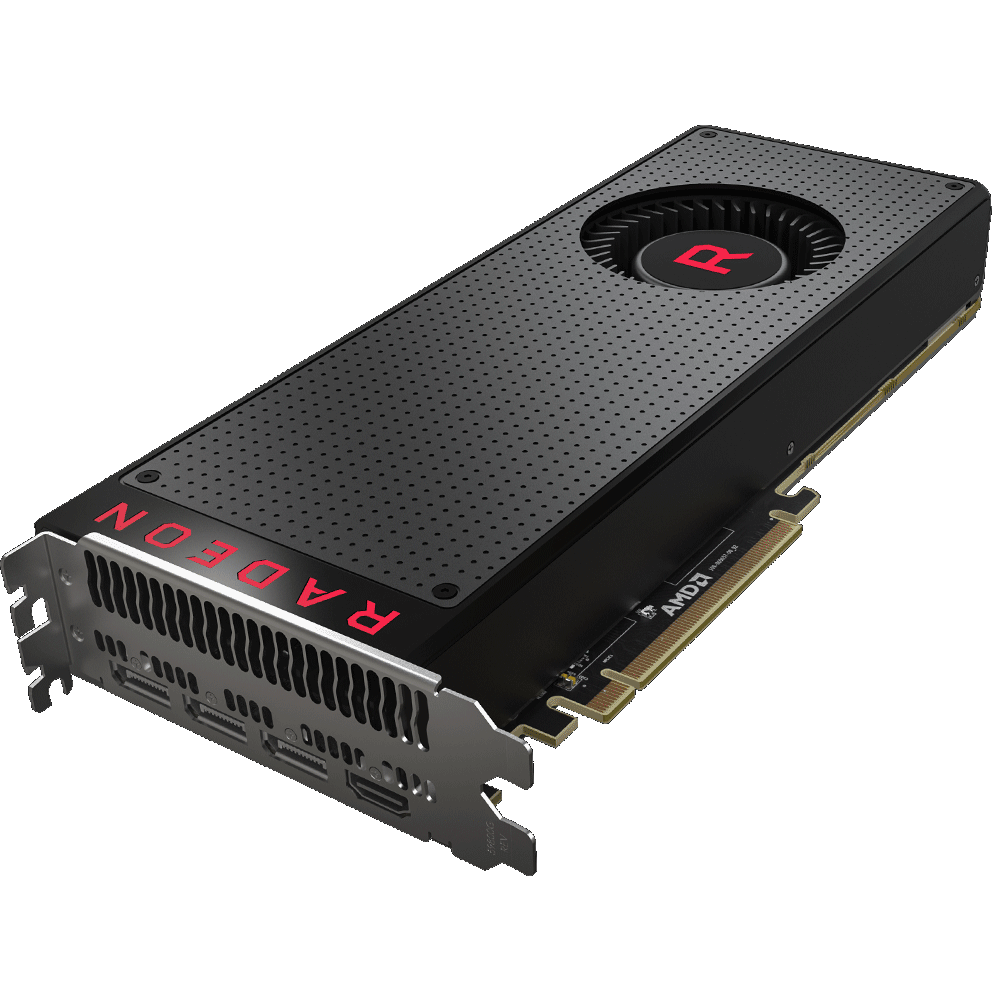 Those early reviews paint the picture of a very hard to judge gpu line. Let's start with the Vega 56, as it is the more interesting of the two. Its recommended price is $399 in the US and 405€ in Europe. That pits it against the Geforce GTX 1070. That is a card the smaller Vega can beat, judging by the ComputerBase benchmark and the GamersNexus review. However, it uses more energy, and the reference cooler is loud. It is also uncertain that the price will stay low enough to make the card an attractive option, as it might be a good enough mining card.
The Vega 64 looks so far to be a worse option, but it is the one that is available in Europe right now. It costs more: 649€ in Germany. That makes it more expensive than a GTX 1080, while being slower than that card and using more energy. In the US it is at $599, but at $699 for the version with a liquid cooler, both are out of stock.
Since the Vega 64 is available and benchmarks were released it is listed in the gpu meta benchmark: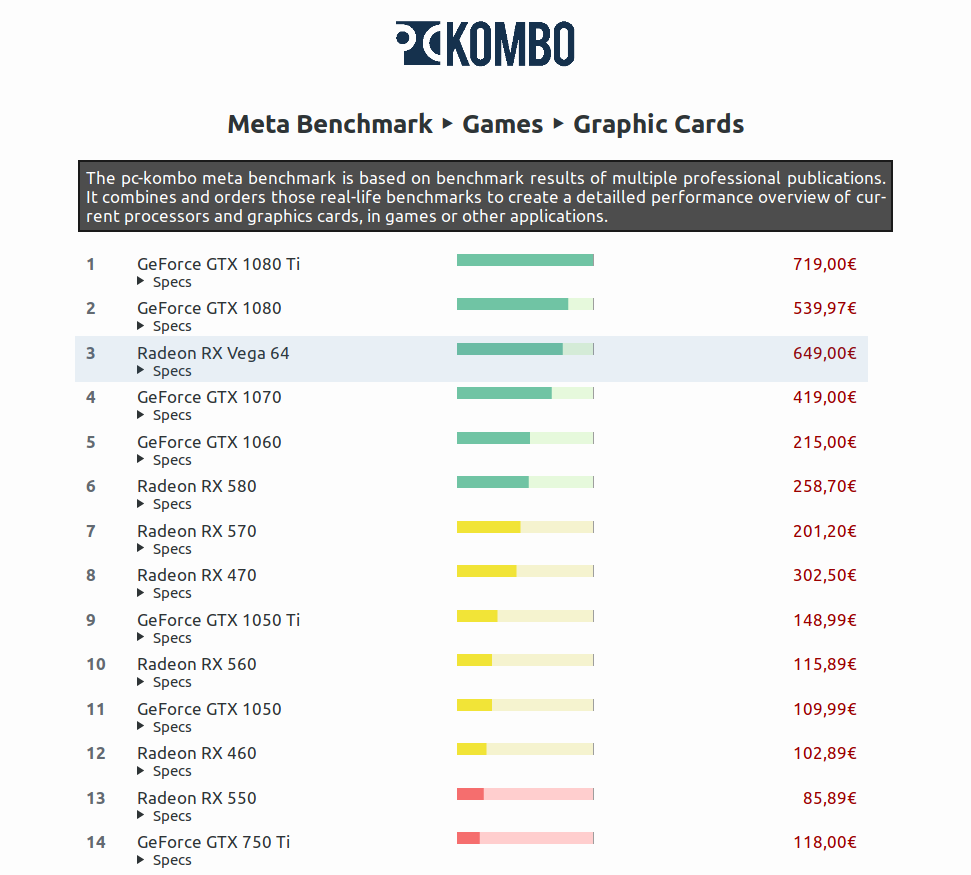 Interesting and almost typical for AMD gpu releases is the talk about future performance improvement. For Vega, it looks like some hardware features are not being used yet. And the driver support seems to be bad. It is quite likely that performance will improve later on. If prices stay low enough the RX Vega 56 could then become a good alternative to the GTX 1070. And the Vega 64 might become a valid alternative to the GTX 1080, if it also gets a small price cut. But of course, one should not buy a gpu based on speculation such as this.
By the way, with regards to price cuts: AMD offers those Vega cards with some bundles. But those are not attractive at all. They contain a price reduction when buying a Ryzen 7 processor, some specific, expensive mainboards, and an additional discount on some Freesync-enabled displays. Gamers do not need Ryzen 7 processors, and almost no one needs those expensive mainboards, while the chosen Freesync displays are too expensive as well. I recommend against those bundles.
If those gpus happen to become more attractive options later on we will surely see that here, as those card would be picked up as options in the hardware recommender. But for now, Vega is not there yet.