In the last entry I wrote that the Intel Core i7-10700K would be the last new processor for a while. I was mistaken, the locked i3 arrived earlier than I expected and even the fitting boards for those locked processors are by now listed (though still unavailable). The new i3-10100 is a quad core with 8 threads. Its specs are pretty similar to earlier high end i7s like the i7-7700K, and it is a direct competitor of the AMD Ryzen 3 3300X and 3100.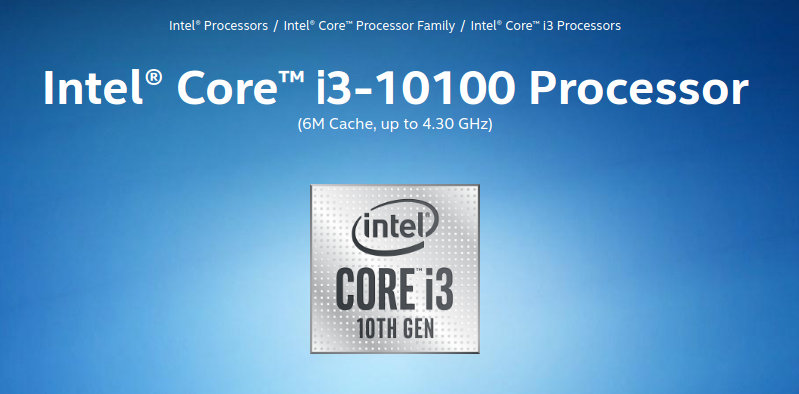 The i3 is a strong processor for its small price, but it is strictly worse than the Ryzen 3 3300X. In games it is at least faster than the Ryzen 3 3100:
But in applications it is overall a bit slower than even that cheaper Ryzen 3 variant:

Click on the image to go to the detailled comparison page.
There are the usual bigger variants: A i3-10300 and a i3-10320 are listed in shops. Their slightly higher clock might make a difference in specific benchmarks, but in the past those variants have always been to expensive for the small performance increase they offer and they did not change the bigger picture.
The i3-10100 will have a hard time to be considered by those building a custom PC, but it's not a bad processor to have in your system if you end up with it via an OEM PC or if the Ryzen 3 3300X is not available.