Nvidia released a new card in the budget segment. It's another alternative to the GTX 1660 and GTX 1660 Ti, with attractive models like:
How did it fare in our meta benchmark? Not so good, have a look: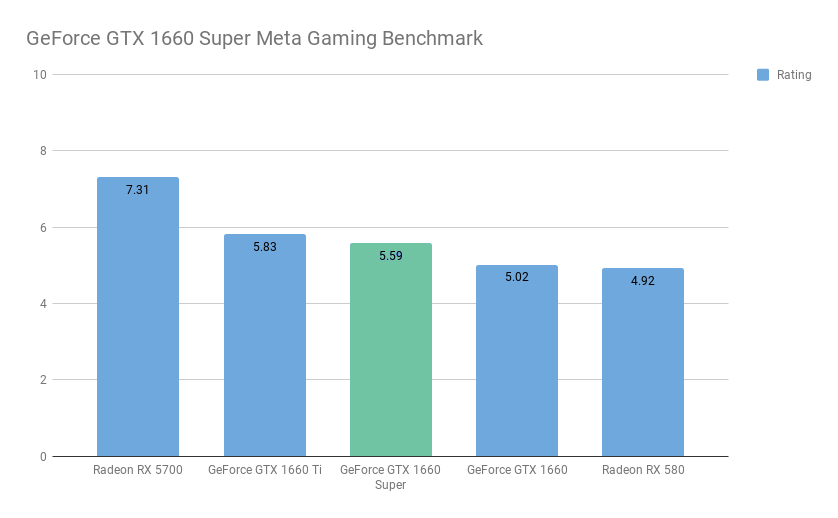 Or go directly to the always current comparison page.
It's just nothing spectacular. The 1660 Super is a little bit slower than the 1660 Ti. It's also supposed to be cheaper, depending on the model you pick. If sufficiently cheaper it's a nice alternative to the Ti model. Apart from that it changes nothing on the gpu market.
The recommender will use the new 1660 Super cards from now on when appropriate, price tracking is activated.